| | |
| --- | --- |
| | |
3 Free EBooks from MakeUseOf.com
Posted: 31 Mar 2009 10:06 AM PDT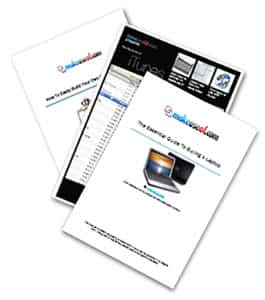 3 great free ebooks for grabs…
The Big Book of Itunes
50+ pages of great iTunes tips along with illustrative screenshots, written by their very own Mac writer Jackson Chung.
The Idiot's Ultimate Guide To Building Your Own Computer
MakeUseOf has teamed up with their very own Karl Gechlik at Ask The Admin to bring you nearly 50 pages full of screenshots, links to video demos and easy how-to instructions for every step involved.
The Laptop Buying Guide For 2009
A quick 20 page guide with an abundance of screenshots and links to video reviews. This guide is intended to help buyers make an informed choice regardless of previous computer knowledge.
Click on the link below to download each of this free ebook:-

The Big Book of Itunes (PDF)

The Laptop Buying Guide For 2009 (need to subscribe to their newsletter before downloading)
25 Free Fiction Ebooks from eReader.com
Posted: 31 Mar 2009 09:52 AM PDT

eReader.com is basically an online ebook store, providing wide selection of ebooks for sale. However, that's not what we're going after. This site has a free ebooks section which consists of 25 ebooks mainly from the fiction / classic fiction category. Registration is required and you just need to add the ebooks to your cart and get them downloaded. Some of the titles include:-
4th Wish by Ed Howdershelt
Ghost Rider: Stories by Jonathan Lowe
The Iraq Study Group Report: The Way Forward–A New Approach by James A. Baker III, Lee H. Hamilton
Little Women by Louisa May Alcott
And many more …
Click on the link below to start downloading these free ebooks:-
25 Free Fiction Ebooks
Free ASP.NET MVC eBook Tutorial
Posted: 31 Mar 2009 09:31 AM PDT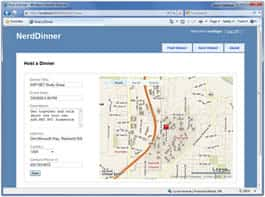 NerdDinner ASP.NET MVC Tutorial
by Scott Hanselman
This free tutorial / chapter-ebook is the first chapter from the ebook ASP.NET MVC 1.0, written by Scott Hanselman. This first chapter is a 185 page end-to-end tutorial that walks-through building a small, but complete, ASP.NET MVC application from scratch.  This 14MB PDF file is available for download totally free and is licensed under a Creative Commons Attribution No Derivatives license which means you can share, distribute, print, or hand it out to anyone.
The application the tutorial builds is called "NerdDinner". It provides an easy way for people to organize, host and search for new topic-based dinners online. For more information click on the link below to read the full description of this free chapter, get the PDF ebook and the full source code for this project.
Start programming with the link below:-
NerdDinner ASP.NET MVC Tutorial (PDF)
Free Interactive Ebooks, Magazines & Manuals
Posted: 31 Mar 2009 08:46 AM PDT

SpotBit uses its own internal ebook builder to build interactive and experience enhancing ebooks for free. It's also a place where you can publish your own ebooks or sell them within the site itself. Some of the unique features of SpotBit ebooks are:-
Thumbnail for easy user friendly navigation allows you to jump to pages that you want.
Allow you to see image from 200% up to 1000% with mouse scroll
No extra installation of software to operate the ebooks.
Or linked directly to relevant locations on the World Wide Web, provided the same device is connected to the internet.
Expect a good level of interactivity such as real page flipping instead of the normal page navigation interface.
And not to forget, this site is packed with free downloadable ebooks, magazines and manuals in Spotbit format (EXE). In order to download, you have to go through a quick registration and each file has an average size of 30MB or more. SpotBit covers topics from Arts, Photography, How to Guides, Health & Fitness and many more.
Check out SpotBit by clicking on the link below:-
Interactive Spotbit Ebooks
You are subscribed to email updates from Download Free Ebooks
To stop receiving these emails, you may unsubscribe now.
Email delivery powered by Google
Inbox too full? Subscribe to the feed version of Download Free Ebooks in a feed reader.
If you prefer to unsubscribe via postal mail, write to: Download Free Ebooks, c/o Google, 20 W Kinzie, Chicago IL USA 60610